The Kentucky Wesleyan College campus is located in the city of Owensboro, Kentucky on the banks of the beautiful Ohio River.  The facilities include a modern cafeteria, and newly renovated dormitories with air conditioned rooms designed for two occupants.  For those wishing to stay off campus, there are numerous motels in close proximity to the campus.
Recreational facilities on campus include: tennis, softball, basketball, frisbee golf, and volleyball.
RECREATION OFF CAMPUS
Adkisson Greenbelt Park is a 15 mile bicycle/walking trail within a short driving distance of the bible school.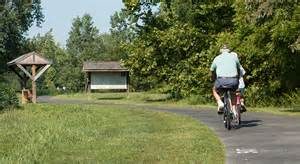 Smothers Park in the middle of downtown Owensboro, on the banks of the Ohio River, provides a large exquisitely equipped playground and walking area for children and adults alike.  Aerial views of Smothers Park